Lauren Oliver 3 Books Delirium Trilogy Requiem Pandemnium Teen Fantasy New
SKU
11528_OP_ amuk_9781444790955
---
---
Menu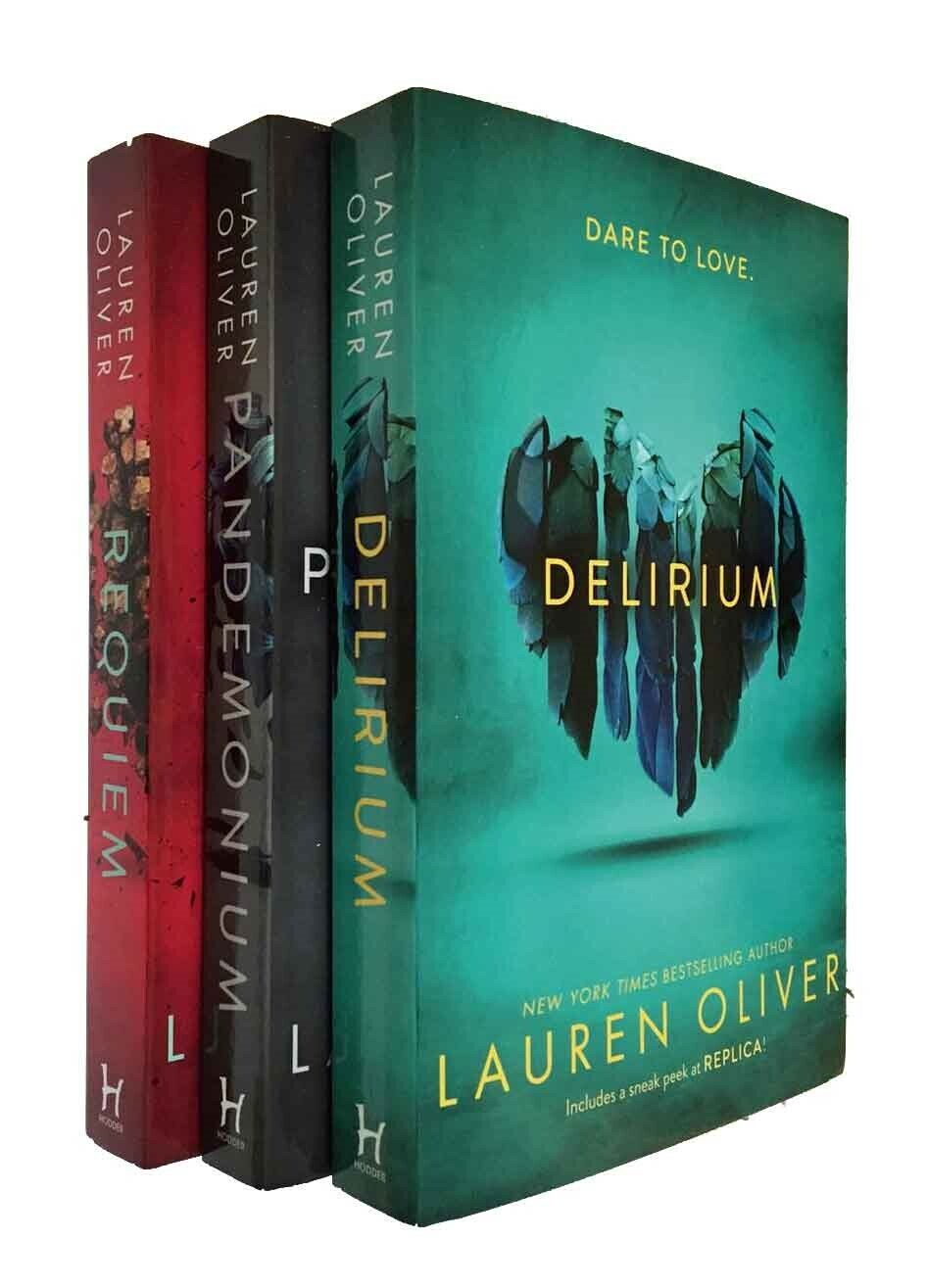 Lauren Oliver 3 Books Delirium Trilogy Requiem Pandemnium Teen Fantasy New
Main Description
Lauren Oliver

3 Books


Delirium Series

In order


New Paperbacks


Included

Delirium
Pandemonium
Requium

Details


Delirium
They say that the cure for love will make me happy and safe forever. And I've always believed them.

Until now.

Now everything has changed. Now, I'd rather be infected with love for the tiniest sliver of a second than live a hundred years suffocated by a lie.

There was a time when love was the most important thing in the world. People would go to the end of the earth to find it. They would tell lies for it. Even kill for it.

Then, at last, they found the cure.

Pandemonium

Love, the deadliest of all deadly things. It kills you when you have it. And when you don't. The old life is dead. But the old Lena is dead too. I buried her. I left her beyond a fence, behind a wall of smoke and flame.

Lena Haloway's been to the very edge. She's questioned everything she's ever been taught and fought for love and the life-changing and agonising emotions that come with it.

But now, while she may have escaped the tyranny of the government, she is headng into the heart of something that could be just as dangerous - a growing resistance movement where the sparks of a revolution are about to ignite...

Lena made her decision. But can she survive the consequences?


Requium
He never loved me. It was all a lie.
'The old Lena is dead,' I say, and then push past him. Each step is more difficult that the last; the heaviness fills me and turns my limbs to stone.
You must hurt, or be hurt.

An all-out uprising has been ignited and Lena Haloway is right at its centre.

But things have changed. The Wilds are no longer a safe haven for the rebels and pockets of resistance have opened throughout the country.

And when a face from her past reappears, Lena is faced with a devastating choice that could tear her and the revolution apart.

* * * * *





New paperback books published by Hodder

Book Dimensions: 20cm x 13 cm


As wells as the Delirium trilogy, Lauren Oliver has also written has written The Curioty House series and the Replica series. As well as several young adult novels.
Additional Information
If after browsing through our huge array of items you cannot find what you are looking for contact us. We will always go out of our way to source the product you are looking for.

Powered by SixBit's eCommerce Solution
---
Recommend to a friend
Enter your friend's email address and a short message below and we'll send them an email about this product.
---
---