Seth Godin 2 Books Poke the Box + We Are All Weird Business New
SKU
yellop _ 1 only_9780241209035
---
---
Menu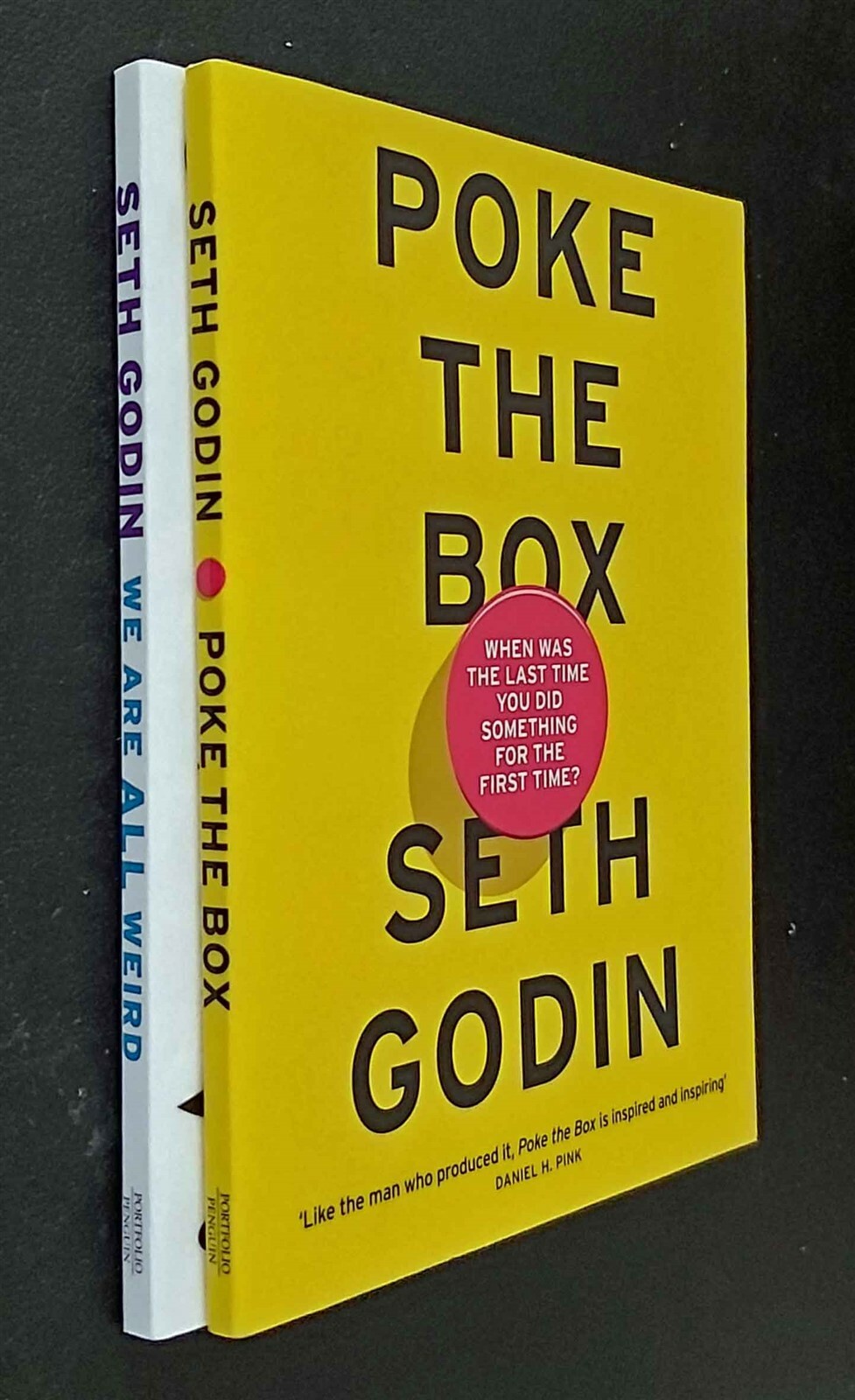 Seth Godin 2 Books Poke the Box + We Are All Weird Business New
Main Description
Seth Godin

2 Books

New Paperbacks


Included

Poke the Box: When Was the Last Time You Did Something for the First Time?
We Are All Weird: The Rise of Tribes and the End of Norm


Details


Poke the Box: When Was the Last Time You Did Something for the First Time? We are All Weird
Poke the Box is Seth Godin's spirited call to action for anybody too afraid to try something new, now relaunched and repackaged

If you are happy being just a dreamer, perhaps you don't need this book.

If you're enjoying the status quo, don't even consider reading this book.

If you are content waiting for success to find you, please put this book down and go find something else to read.

Why has Poke the Box become a cult classic?

Because it's a book that dares readers to do something they're afraid of.

It could be what you need, too.

We Are All Weird: The Rise of Tribes and the End of Norm
We Are All Weird is Seth Godin's cult classic on celebrating (and marketing to) the individual, now repackaged and relaunched

World of Warcrafters, LARPers, Settlers of Catan? Weird.

Beliebers, Swifties, Directioners? Weirder.

Paleos, vegans, carb loaders, ovolactovegetarians? Definitely weird.

Face it. We're all weird.

So why are companies still trying to build products for the masses?

Why are we still acting like the masses even exist?

Weird is the new normal. And only companies that figure that out have any chance of survival.

In this book, Seth Godin shows you how.


* * * * *





New paperback books published by Portfolio Penguin

Book Dimensions: 18cm x 13 cm



Additional Information
If after browsing through our huge array of items you cannot find what you are looking for contact us. We will always go out of our way to source the product you are looking for.

Powered by SixBit's eCommerce Solution
---
Recommend to a friend
Enter your friend's email address and a short message below and we'll send them an email about this product.
---
---